Join Our Online Community!









Bunda Palliative Team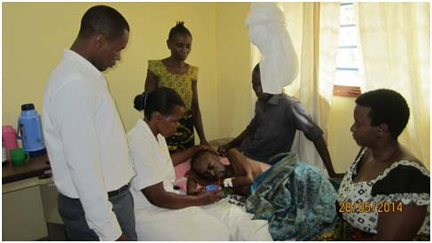 Palliative Care services in Bunda Hospital started in 2008, under the supervision of The Palliative Care program of the Evangelical Lutheran Church in Tanzania (ELCT) Hq, the program which was funded by USAID through CHAT project. Under CHAT project, Bunda hospital PC program was reaching a number of 1059 clients with chronic illnesses and a total number of 2100 OVC/MVC with education, Treatment and nutrition supports. After the end of CHAT in 2011, global partners in care (GPIC) formally Foundation for hospices in Sub Saharan Africa (FHSSA) via ELCT Palliative Care program connected PC services provided by Bunda with the Hospice Partner called Prairie Haven who have been financing the program and provide other support e.g. Facilitation of Bunda staff to visit USA and them to visit Bunda Hospital and also other PC meetings e.g. in Namibia and SA.
PALLIATIVE CARE TEAM
Bunda Palliative Care team is formed by two nurses, social worker, clinician, chaplain and a team of community volunteers who are working in the community. Also the team has now representative from every departments of the hospital this is in order to allow easy access of PC services for both in patients and out patients. The team provides holistic care to the patients these are physical care, spiritual care and emotional/Social support all these done through Day care and Home visiting.
CATCHMENT AREA.
Bunda pc team is providing its services in 9 wards out of 28 wards in Bunda District. This shows the great need of scaling up PC services to the remained wards of the district.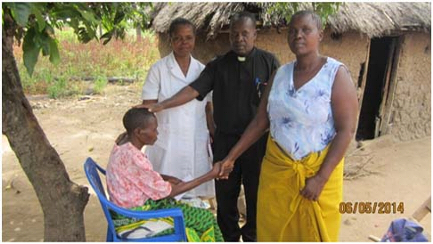 "Partnership for Healthy Communities for A Healthy Nation"