Join Our Online Community!









Palliative care program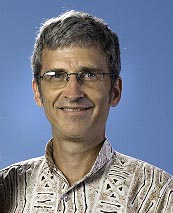 Dr. Kristopher Hartwig
- An AmericanMissionery from ELCA
- A palliative Care Specialist with a background in Family Medicine
- AND a Founder of ELCT Palliative care program

Palliative care (PC) services in ELCT started officially in 2004 under the support of Americal missionary - Dr Kristopher Hartwig from ELCA. The initial support and the only personel was from ELCA and this enabled the start up of the program in ELCT facilities. Laterin 2006 with funding from USAID, the project called CHAT was established and this ran first in 7 facilities (Iambi, Machame, Marangu, Gonja, Bumbuli, Ilembula and Bunda) and eventually in 13 hospitals.
Mission:

To enhance and develop Palliative Care efforts throughout the ELCT health system, incorporating the basic principles of Palliative Care with an emphasis on holistic care to the patients and their families , including physical, psychological, social as well as spiritual health and relationships.
Second batch included Hospitals like Itete, Matema, Haydom, Ndolage, Nyakahanga and Nkoaranga. CHAT project was coordinated by Doctor Kristopher Hartwig, and supported by the team of 5 people at the HQ office and each implemnting hospital had at least 4 proffesional staff. CHAT project was also very sucessful in establishing the infrastructures and services both at the facility and the community level,this project ended in 2011. Before the end of CHAT, 17 hospitals were already implementing Palliative Care services with the support from ELCA with those non CHAT facilities.

After the end of CHAT ELCT PC program added more 3 hospitals providing Palliative Care Services under its care which made a total of 20 ELCT hospital implementing PC services under the coordination of ELCT HQ to present. Before 2011, there were only 3 facilities which were licenced to prescribe morphine in Tanzania. But through advocacy along with other PC stakeholders in Tanzania, today Morphine availability in ELCT facilities remains one of the major breakthough in Tanzania. Morphine for management of PC conditions and severe pain is available in 19 out of the 20 PC implementing facilities in ELCT.
After the end of CHAT project ELCA continued their partnership with ELCT PC program which has seen the program further grow to the level of 20 PC implementing facilities.
As part of sustainability of the program, ELCT PC program is partnered with Global Partners in care (GPIC) formally FHSSA, and through this great partnership, some 17 facilities among the 20 are partnered with US hospices, the partnership which is enabling them to have some technical and financial suppor t including exchange visits that are geared into establishment of stronger relationship through experience sharing and learning from each other. Although each of these partnerships is twined to one Lutheran Hospital, their level of support differs a lot depending on their varying financial capabilities. The following is the list of the active partnerships
1. Gilchrist Hospice partnered with PC program at Nkoaranga Hospital
2. Hospice Care of Boulder and Broomfield Counties (Colorado) partnered with PC program at Bumbuli Hospital
3. Prairie Haven Hospice (Nebraska) partnered with PC program at Bunda DDH
4. Hospice Services, Inc. (Kansas) partnered with PC program at Marangu Hospital
5. Hospice and Palliative Care Council of Vermont partnered with PC program at Iambi Hospital
6. Hospice Montezuma partnered with PC program at Machame Hospital
7. Hospice and Palliative Care of Western Colorado partnered with PC program at Ilembula Hospital
8. VITAS Hospice of Connecticut partnered with PC program at Gonja Hospital
9. Regional Hospice of Connecticut partnered with PC program at Ndolage Hospital
10. Innovative Hospice Care Dayton, OH (program 50) partnered with PC program at Ilula Hospital
11. Hospice of Chautaqua County,Lakewood, New York partnered with PC program at Karatu Hospital
12. Access Homecare and Hospice (Logan, Utah) partnered with PC program at Haydom Hospital
13. Halifax Health Hospice - Port Orange,Florida
Partnership with Africare:
In September 2011 to September 2014 ELCT partnered with Africare through its project called KAYA CCI to implement HBC activities in Muleba, Karagwe and Kyerwa districts of Kagera Region, the project which ended successfully.

"Partnership for Healthy Communities for A Healthy Nation"