Join Our Online Community!









Karatu Hospital
Karatu Lutheran Hospital is owned by the Northern Diocese. Several new wards were recently built and hospital is quite modern looking. Economically however it has big problems, because for the last 5 years the local population has not got normal crops and the area has suffered severe draught. The situation may become even worse when government opens the new district hospital in Karatu town. Karatu hospital would have needed the District Designated Hospital status to overcome its economical difficulties.
The hospital has 90 beds, but they are not fully utilized. The hospital has 3 doctors and 4 clinical officers, 24 nurses of various levels and a total number of staff is 78. It supervises 6 dispensarie and it has one mobile clinic.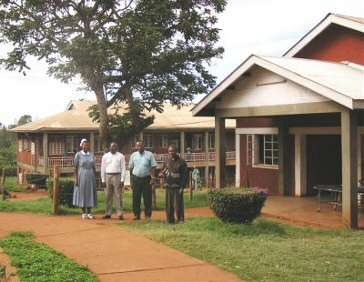 "Partnership for Healthy Communities for A Healthy Nation"